Here's a dumb thing that has plagued me just a little for the last few years. In consolidating all my concert ticket stubs, media passes, and setlists from where they'd been residing in album covers, jewel cases, and file folders, I found a set list that appeared to be from My Bloody Valentine's show at the Kool Haus in Toronto in September 2008.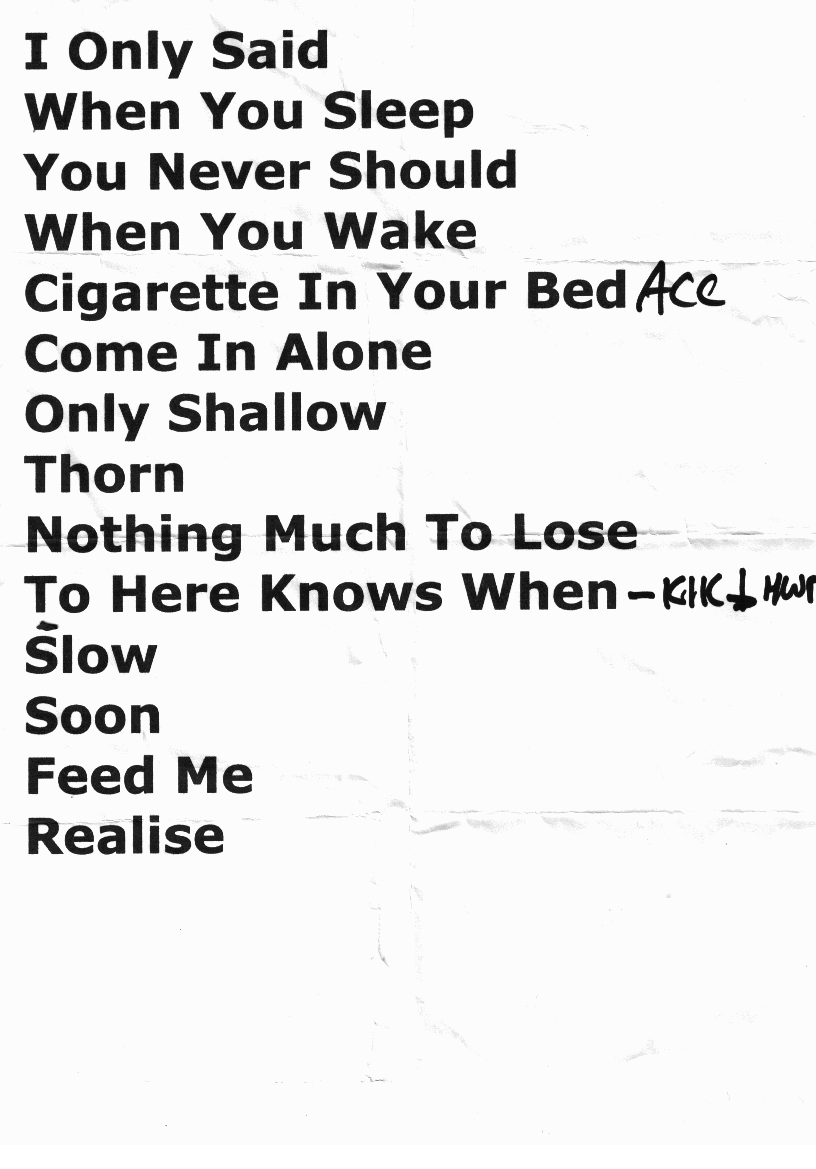 I mean, it obviously was but how it got in my hands was unclear. Did I somehow grab it from the stage when I was shooting? Certainly I wouldn't have, and almost certainly couldn't have. I guess… I went up and got it at the end of the show from a roadie like a normal person? I have no recollection of this, but I don't have recollection of a lot. That's probably why I take pictures.
And so here's some pics from that show, which was loud as fuck. I didn't get to shoot their return to the same room in November 2013, so extra glad I got these.